Services
---
FAMILY LAWS
The Firm has almost a decade of experience in representing men, women and children in family matters in various jurisdictions, such as Delhi NCR, Allahabad, Punjab, Haryana and Mumbai, among others. The Firm covers a variety of disputes ranging from divorce, financial maintenance, property issues, child custody, and welfare of senior citizens. The Firm has a strong focus on ethics, and makes an effort to be sympathetic and understanding of the concerns of its clients, as well as to take additional legal measures, wherever necessary, to ensure the best possible outcome for its clients.
LAWS FOR CHILDREN
Child and Women empowerment is a cause that Adab Singh Kapoor, the Proprietor of the Firm, is immensely passionate about. He was the Founder Member of Make a Difference (MAD) at the Symbiosis Law School, Pune, which is an initiative launched by him to teach under-privileged children living in Pune. Under his guidance, the Firm provides high quality professional representation in concerned courts to children who are victims of, inter alia, sexual harassment and offenses under the Protection of Children from Sexual Offences (POCSO) Act, 2012, as well as other crimes against children.
INSOLVENCY AND BANKRUPTCY LAWS
We support our clients with advisory as well as litigation services. The strong expertise in core commercial and corporate laws, coupled with the understanding of various business sectors enables the firm to deliver holistic and effective guidance to our Clients.
Our team has been involved in several matters involving the Insolvency and Bankruptcy Code, 2016 and other applicable laws, representing both the creditors as well as the debtors across various verticals.
Specifically, the team has rendered advisory and consultancy services to creditors on various potential issues that may arise as a result of the interplay between the Code and other applicable. We have a dedicated team who keeps abreast with the legal developments in the insolvency resolution regime and provide a combination of advisory and litigation services for the benefit of our Clients.
CRIMINAL LAW
The Firm is well-equipped to provide legal representation, in numerous courts and tribunals in various jurisdiction across India, in a plethora of criminal matters, including, without limitation, police complaints and registration / quashing of FIRs, arrests and bail, execution proceedings, theft, rape and sexual assault, company and intellectual property matters, cheque bouncing, domestic violence, real estate disputes, forgery, impersonation, complaints for offences under the Information Technology Act 2000, and complaints of dowry demands and / or cruelty to spouses. Our professional and legal expertise, along with our timely approach to our clients' criminal disputes, ensures that we proactively mitigate adverse consequences and deliver constructive and favourable results as per their expectations.
LAWS FOR WOMEN
The Firm is well versed with representing aggrieved women in their complaints of domestic violence, complaints against dowry demands and cruelty, sexual harassment (including those under the Sexual Harassment of Women at Workplace (Prevention, Prohibition and Redressal) Act, 2013), and petitions for maintenance and divorce on their behalf. The Proprietor of the Firm is the Resource and Knowledge partner for leading NGOs catering to women empowerment, in India and abroad, and currently is a legal aid counsel appointed by the Saket District Courts, New Delhi for family matters. He is also the founder of a trust by the name 'Punyakarta' that, inter alia, addresses the cause of women empowerment. Keeping the sensitive nature of such cases in view, the Firm strives to implement out of the box, innovative solutions to ensure that all disputes are handled in an efficient and diligent manner and to bring about an expeditious resolution of the same.
ARBITRATION AND ADR
The Firm has an experienced hand working on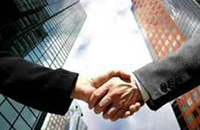 various arbitration proceedings involving documentation, research, drafting and briefing senior counsels in disputes inter alia concerning Electricity Generation, Distribution and Trading companies. We also have experience in handling ancillary litigation in arbitration disputes arising before the Supreme Court and the Delhi High Court on behalf of a diversified client base ranging from individuals to multi-national companies. We welcome and adopt alternative dispute resolution techniques in
resolving a dispute wherever deemed fit and expedient and ensure our client the most effective and efficacious remedy. The Proprietor, Adab Singh Kapoor, is on the panel of arbitrators with International Centre for Alternative Dispute Resolution.
BANKING & FINANCE
The Firm has the ability to serve its clients in all aspects of Banking & Finance including asset securitisation,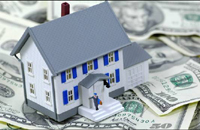 capital markets, mutual funds and insurance. The banking and finance sector is a dynamic sector with ever changing laws. We offer services for actively assisting our clients in navigating their way through the various issues arising from the changing laws. The Firm has experience in representing leading private banks in recovery cases before the Debt Recovery Tribunals and the Debt Recovery Appellate Tribunal. We also have the experience in
conducting legal due diligence of accounts (NPAs) of various scheduled banks sought to be acquired by Asset Reconstruction Companies for securitization.
COMPETITION/ANTI-TRUST
Recently we have seen a surge in Competition law practice. We understand the impact of competition laws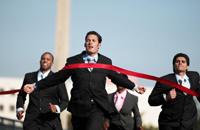 on domestic and foreign M&A, takeovers, JVs and like alliances. Our Firm is well equipped to handle all aspects of competition law practice ranging from anti-competitive agreements, abuse of dominance, cartels, consumer laws, concession arrangements, joint ventures, merger control etc .
Back to Top
CORPORATE AND COMMERCIAL
The corporate practice at Adab Singh Kapoor &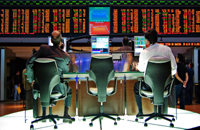 Associates is enviable in all matters including corporate advisory matters. Corporate and Commercial practice covers corporate finance, private equity, corporate recovery etc. The expertise and in-depth knowledge in the corporate field allows us to formulate effective strategies for our clients in such matters. We continue to provide legal assistance to our clients in their journey of growing their business. We help them to manage their existing commercial relationships, form alliances and expand into new markets.
EMPLOYEMENT, LABOUR AND SERVICES
Recruiting, retaining and managing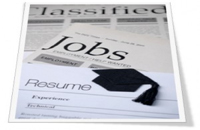 the right people, has never been more critical We understand our clients' rights, obligations and duties whether as an employer or an employee. While we know how to help our clients to manage their risks in relation to employment-related issues we also know how to help employees get their rights and benefits from the erring employers. We provide planned, calculated and a board-level advice on vital employment issues. We have also rendered advise/represented cases of various Government Servants, senior ranking officers of
different para-military forces in India for matters relating to their promotion and other service benefits before the Central Administrative Tribunal , the High Court and the Supreme Court.
ENERGY
We at Adab Singh Kapoor & Associates aim to assist governments, regulators, multinational corporations and financial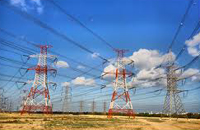 institutions in a continually evolving legal and regulatory regime. We seek to provide service at every level including - bidding, project development, financing, M&A, restructuring on an ongoing basis where we will be involved at all stages, including conducting due diligence, drafting and negotiation of various types of documents, to name a few, power purchase agreements, state support agreements, fuel supply
contracts, production sharing contracts, gas sale and purchase agreements and financing and security documentation. We also have experience of handling litigation as well as corporate advisory work pertaining to power trading companies.
IMMIGRATION
We understand the plight of a person in a foreign country, very often not knowing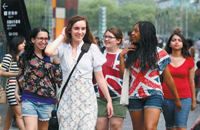 the language of that country and who is harassed unnecessarily. We provide legal representation to international business executives, private and public companies, banks, investors and individuals on their often intricate and controversial immigration matters. Wherever you are in India or around the world, we will strive to address your immigration related issues.
INSOLVENCY AND BANKRUPTCY
At Adab Singh Kapoor & Associates, we deal in matters, including advisory,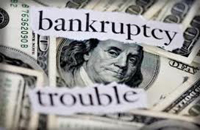 transactional and litigation pertaining to insolvency practice. We have represented sick public sector companies before BIFR, AAIFR and the High Court through the stages of getting the Draft Rehabilitation Scheme sanctioned to its implementation and all antecedent negotiations/proceedings arising in the interim.
Back to Top
INFRASTRUCTURE AND PROJECT FINANCE
We understand the critical issues involved in infrastructural projects.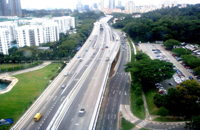 To serve such crucial problems we provide our legal representation across various practice areas in related matters, such as energy, infrastructure, banking and finance, with an ultimate motive of delivering our client with the most suitable and feasible way out. We are involved in advising both borrowers and lenders in connection with various matters such as due diligence, drafting, negotiation and vetting of loan and security documentation and such general corporate issues.
INTELLECTUAL PROPERTY
Adab Singh Kapoor & Associates has experience in strategy planning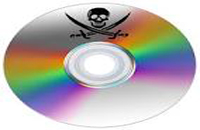 and handling matters pertaining to various aspects of Intellectual Property Rights such as patents, trademarks, designs, copyright etc. Significant portion of our practice involves helping clients minimize the risk of infringement of their intellectual property. We provide legal advice in connection with all aspects of Intellectual Property, including its registration, exploitation and enforcement.
LITIGATION
We at Adab Singh Kapoor & Associates formulate innovative dispute resolution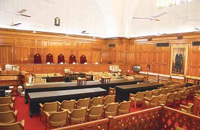 methods and strategies. We take recourse to legal remedies which deliver the desired results most effectively as well as efficaciously. We handle matters pertaining to diverse areas of law across various forums and in different jurisdictions. We extensively handle, corporate litigation, property related disputes, family and matrimonial disputes, criminal matters and consumer cases.
REAL ESTATE
With the Government continually wanting to make the real estate transactions more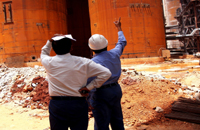 transparent, there is a need to understand and implement the changing laws in this sector to avoid disputes and risks. Accordingly, it is imperative to devise legal strategies in consonance with changing laws to safeguard the companies operating in these areas. We at Adab Singh Kapoor & Associates focus on all aspects of property and real estate laws to ensure that our client is always on the right side of the law.
Back to Top
TAX
We at Adab Singh Kapoor & Associates help in formulating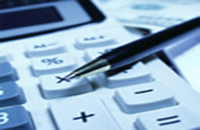 effective strategies by implementing innovative tax planning. We have an admixture of company secretaries and lawyers to represent our clients before various tax tribunals as well as to provide them comprehensive advice and contemporary tax solutions.